We take great pride in growing quality fruits and vegetables here at Evans Orchard and Cider Mill. We grow over 75 acres of fruits and vegetables each year, selling produce in our store, at the Scott County Farmer's Market, and wholesale. Our crops are sprayed as little as possible and we take every effort to use as few chemicals as possible on our land. We have fed our family from this farm for many years and feel confident that our produce is safe, high-quality, and delicious.
We currently grow 23 different varieties of apples and press our own fresh apple cider in our Cider Mill on site. We make 20-25,000 gallons of cider per year using roughly 350,000 pounds of apples. That is 8,700 bushels of crushed apples! Our apple cider is sold in our store and at Good Foods Co-op in Lexington, Kentucky. We private label for many other orchards and businesses.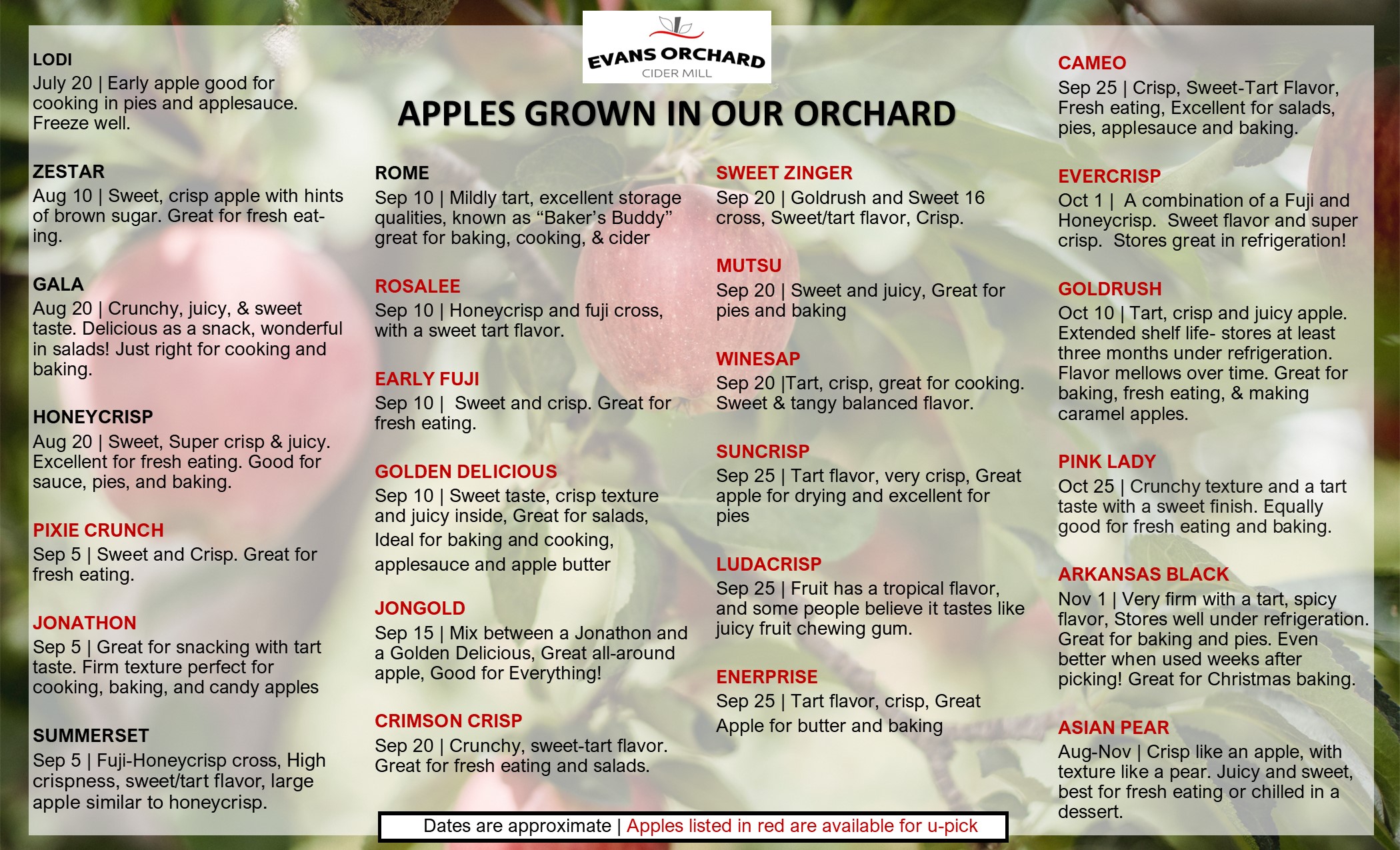 Blueberry Season:
Blueberries begin ripening around the first week of June. They last 3-4 weeks.  We grow Chandler, Toro, and Draper blueberries, which are a premium, larger-sized blueberry.
U-pick blueberries are $7/pound. You can purchase picked blueberries in our store for $6/pint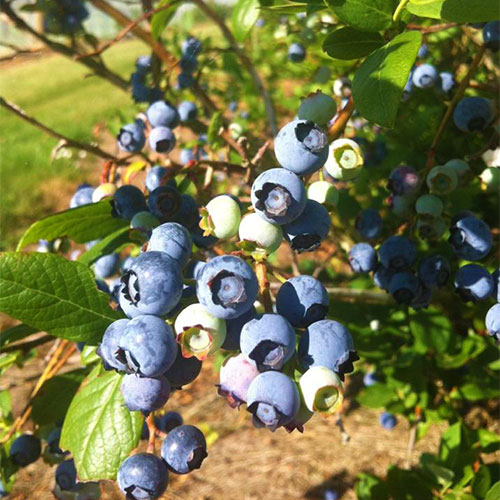 Blackberry Season:
2023 is our first crop of blackberries!
Blackberries are $7/pound.
U-Pick Blackberries is closed and will reopen Summer 2024.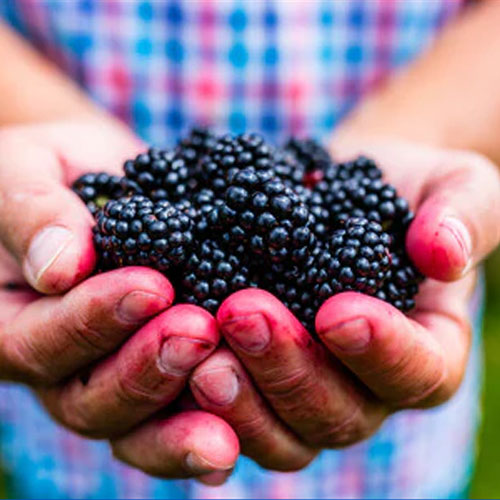 Strawberry Season:
Our strawberries begin ripening around mid-May. Our strawberry plants are grown in hydrostackers that make the picking process a breeze!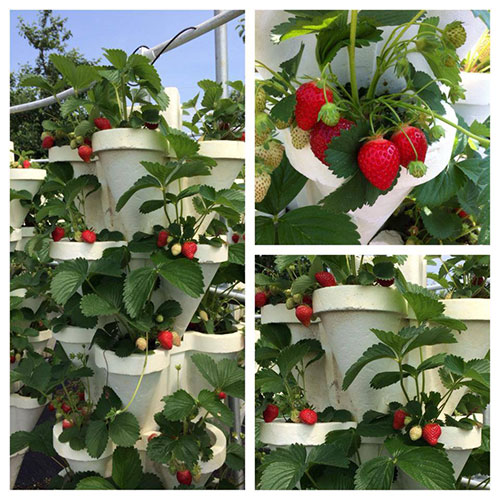 Pear Season:
Pears ripen around the second weekend of September.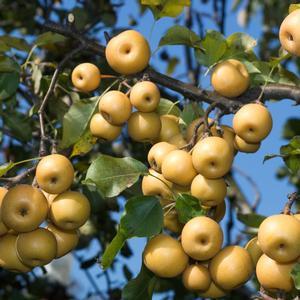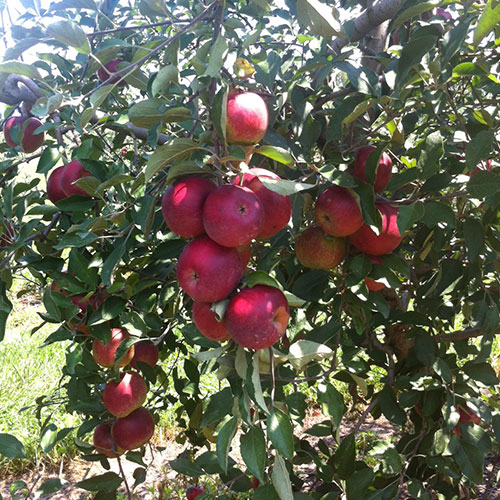 Pumpkin Season:
Pumpkins are available to pick the third week of September and last through the end of October.